I will be off on holiday this Friday (returning Tuesday 19th). All orders received before Thursday will be sent on Thursday. All orders received after this time will be held until my return.
Thank you so much to all the people who heard my plea and have placed orders prior to my holiday, especially those that bought praying mantis :)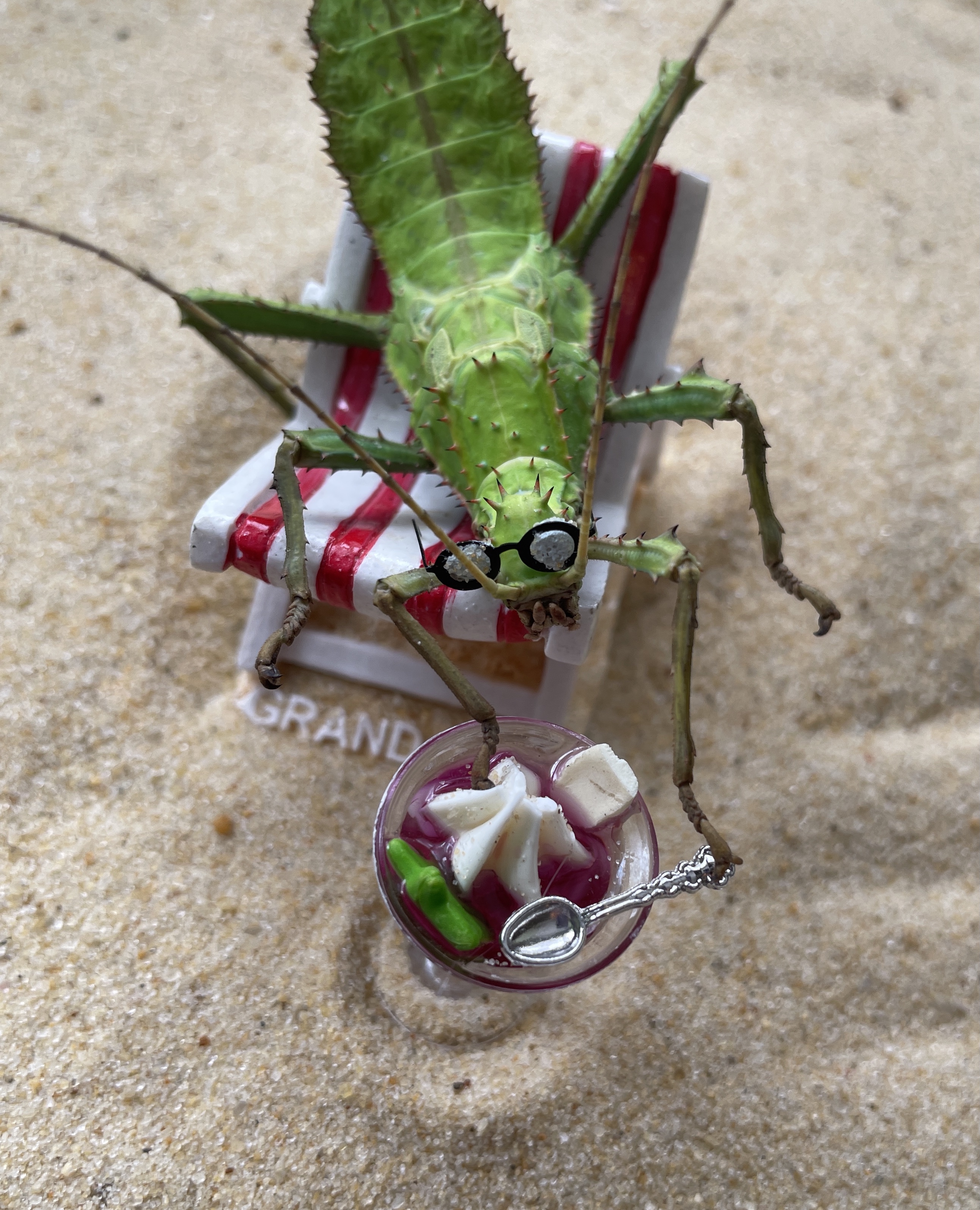 I am now an official WI (Women's Institute) speaker within Buckinghamshire but I am quite happy to visit other areas to give a talk and presentation covering my long career as the original Bug Lady. I have slides and photographs to bring with me and guide me through the years but I am also happy to answer any questions and chat about any bug topics. My presentation is never the same twice, I always have plenty to say! I aim to make the time fun and entertaining, rather than being too serious. When I was younger (and more 'photogenic') I took part in many television shows from children's TV to a regular spot on the Big Breakfast.
Please feel free to contact me with any enquiries regarding a visit. I am always happy to discuss your specific requirements.
Price £75 (travel expenses of 45p per mile may be charged depending on distance)
Flackwell Heath, High Wycombe, Buckinghamshire HP10 9LH
Telephone: 07971 838724 / 01628 522632
Presentation and talk entitled "My life as the Bug Lady"
Selection of Specials