I will be off on holiday this Friday (returning Tuesday 19th). All orders received before Thursday will be sent on Thursday. All orders received after this time will be held until my return.
Thank you so much to all the people who heard my plea and have placed orders prior to my holiday, especially those that bought praying mantis :)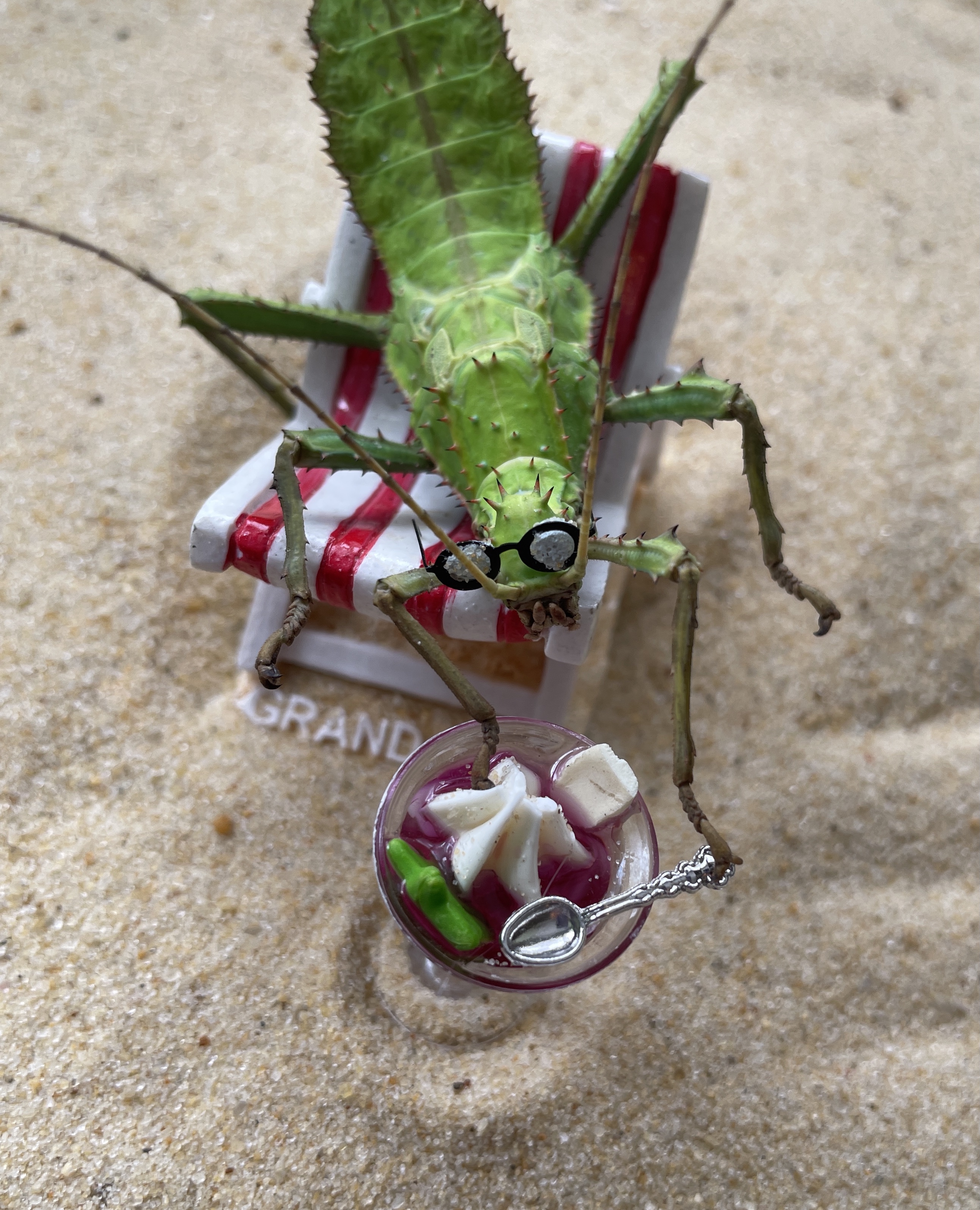 Call & Collect
You are most welcome to collect your orders from me, this saves you money on postage and saves me time (less parcels to pack)
Simply collecting pre-ordered items is absolutely fine, you are welcome to collect your order Monday - Saturday, during the day or evening. Please give me a call 07971 838724 or email [email protected], to arrange a collection. Obviously as I work from home I may not always be available, so please check before placing your order if you are travelling from some distance away or have a specific day in mind.
When you place your order online simply choose 'collection in person' and you won't be charged the delivery fee. (I no longer accept cheques, and credit/debit card orders can only be placed online. Sorry, I am unable to accept cards in person).
Unfortunately, when planning to collect, it has become necessary for me to ask each new caller to place an order for at least the minimum spend on my website. This has become essential as once an appointment is in my diary, I will be arranging other commitments around that collection time and it is very disappointing when so many people just don't turn up! (I must say that I have been implementing this for some time now and everyone has been most understanding)
On the day Collection
If you are in the area or live locally you are welcome to phone me on the day 07971 838724 to see if I am available. If I am around that day then there is no need to pre-order just simply let me know what you would like to collect and at what time, I will then have it ready for you (if I have the time, you are welcome to choose your animal, this is especially easy with spiders as they are all housed individually).
These notes are indeed 'ever-changing', if you want to discuss anything I am always happy to talk (I do love to talk) so please just give me a call!
Update to these ever-changing notes! (April 2021) - Coronavirus
If you would like to come into the bug room, please let me know in advance. I will need your details, a mask will be required and I will supply hand sanitiser.

21 Willow Close
Flackwell Heath
High Wycombe
Buckinghamshire
HP10 9LH
Tel. 07971 838724