March 2021 - Email questions!
Honestly, there is only one of me and I am receiving a crazy amount of emails at this time. If your question can be answered on the phone then please give me a call 07971 838724

Selection of Specials View All
View All Latest Blog Posts
Published: 24/10/2020 Comments 0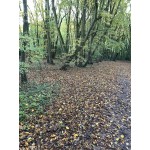 What a year! Who would have thought that the threat of Coronavirus would last this long? It is clearly here to stay for now (perhaps forever?) and continues to cause chaos for us all so it seems a goo...
Latest
Bestsellers