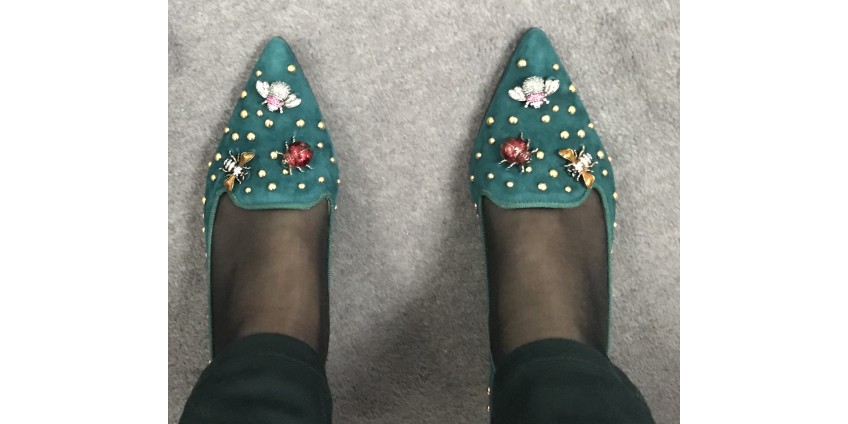 Panic!
Published: 26/01/2018 Comments: 0
Panic! The theme of this week's blog just has to be panic! Honestly, I do wish I could calm down a bit, just turn the dial down a few notches! I had already been thinking about this theme but yesterday was a day of going from one stressful event to the next. I constantly worry about things that might go wrong but they very rarely do and if they do, they are never as bad as I imagine.
I worry that the animals will get too cold in the post, I worry that they may get held up, I worry that my customers will be disappointed and yet these are just a few of the emails that I have received recently.
"I just wanted to say a huge thanks for the tarantula. It's all settled in it's new home and it is an absolutely fantastic size. Thank you so very much. I have bought 3 other tarantulas from you in the past two years and they always come in the best health. You probably don't remember but I ordered an adult female Ceratogyrus darlingi and she's also doing fantastically well."
"That's the OBT in its new enclosure. What a fantastic specimen!!"
"Thank you very much I've received my order of millipedes very happy I shall be ordering some more in the future"
"Thanks very much for my beautiful giant white knee. Came with heat pad still nice and warm and spider in great condition."
"my spiders all arrived safe and sound alive and healthy, well packed!
one very happy customer :)
10/10 and would highly recommend
thanks Virginia"
and I also continually receive lovely product reviews for my website but still I worry. Yesterday morning I was packing orders, an email came in which I read in haste and 'thought' it said "don't post until next week". This set me off as I had just finished packing the entire order of various cockroaches and because I'm away for the weekend and won't be able to post until Tuesday, I didn't know what to do. I then re-read the email and it actually said "if you can't post today please send next week", by then I had already emailed and spoken to my customer who was absolutely lovely and we both had a laugh about it. After that my daughter took the parcels to the post office and went to the bank to get me some cash for the exhibition this weekend. When the bank clerk asked if the card was hers, my daughter answered "no, it's my mum's". The card was then confiscated and I had to drop everything and drive down to the bank to retrieve my card and the cash that I needed. I've said it before, I just need a clone, if there were two of me I would have time for everything but I'm not sure I could work with myself!
Anyway, the SEAS show is upon us and I'm thoroughly looking forward to it. A great bug show, in a lovely hotel, always well organised by a great bunch of guys and as it's close to my birthday next week, we are making a weekend of it and staying the night before. I have my list ready, I have my cash (no thanks to my daughter) and I'm ready to shop. I'm still trying to find time to get my Ginny's Jungle parties going so I need to be selective with what I buy. I am certainly selling a lot of millipedes and cockroaches but of course that could all change. It's so difficult to predict what will be in favour next.
I am definitely finding it difficult to shift the spiders that I want to move away from, there are some species that I honestly can't sell at any price (the Horned Baboon, Ceratogyrus darlingi springs to mind). I have given up on the 'tarantula gallery' and although I did sell a few spiders with my 'make me an offer' promotion, most spiders that I have sold, have been at full price and the ones that the customers have chosen. Tarantulas are a long-term pet, unlike a lot of bugs such as stick insects. It therefore makes sense that people want to research their new pet and get the spider that they know they want and the price is just not the most important aspect. With this in mind, although the show is primarily tarantulas I will be very careful which species I buy and I will be concentrating more on scorpions, non-tarantula spiders, millipedes, cockroaches and anything unusual that catches my eye and of course that I feel I may be able to breed in the future.
I rang up yesterday to check on the progress of my replacement greenhouse, it has become a real saga and unfortunately, I still don't have a date for fitting it as the weather is too wet for sealing all the components together. I suppose there is no real hurry as I have a lot of overwintering plants that would need to be moved elsewhere for the day but I need it erected in time for the spring as I'm planning to keep butterflies and moths in there. Once the greenhouse is built we will have to customise it (make an inner netting, escape proof cover, an inner mesh door and shading etc.).

Lastly, I must show you my most gorgeous shoes from my most wonderful brother. They are a fantastic early birthday present, he saw them and thought I would love them and I certainly do! He couldn't wait until my birthday to give them to me and I'm really pleased as I can now wear them at the show. If you see someone at the show and you think it might be me just look down at the feet.
Comments