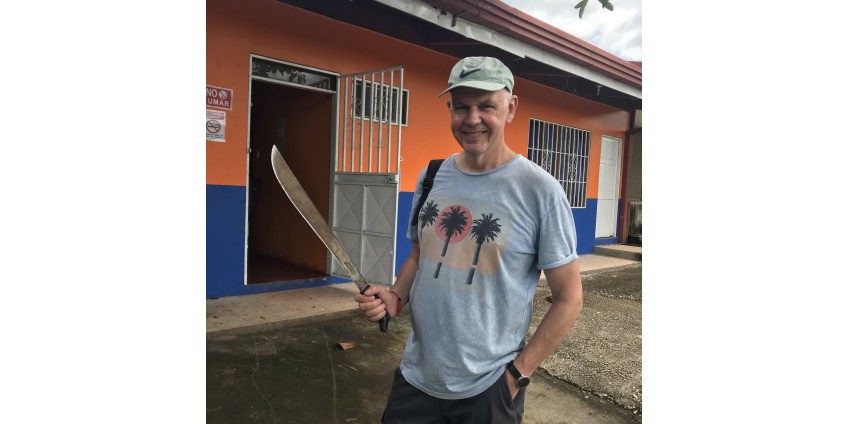 My first spider evening is today!
Published: 29/11/2018 Comments: 0
My first spider evening is today! 'No rules' - seemed such a good idea at the time but now I'm panicking, I am worried that nobody will turn up, I know there is the possibility that too many people will turn up but I have convinced myself that I will be all alone. Hubby says "go with the flow, I will be here if you need me" but I am not one to go with the flow and I could panic for England. Time will tell, obviously I will be clearing and cleaning the bug room today and my office too. I managed to get some new captive bred spiders in yesterday, cutting it fine but I said I would try.
This time of the year is always the slowest for sales. Most people are surprised when I say this but my business is a hobby business and people don't spend money on themselves before Christmas as they have presents to buy for friends and family. There are a number of people who buy tarantulas for their loved ones and I must say that I have sold a fair number this month but really nothing much else. I no longer worry about this because I know from experience that as soon as the festive season is over, the orders flow in. It does still seem surprising to me that I am so busy in January/February when the weather is at its coldest. Thankfully, Special Delivery works very well these days and I have plenty of heat packs to see me through the winter months. The only thing that stops me posting orders is snow. Our village is on top of a hill and things come to a grinding halt when people cannot get up or down the hills. I really don't like snow or 'horrible, cold, white stuff' as I call it. I have had several customers ask when my last posting day before Christmas will be. I keep saying "buy early" because you never know what will happen with the weather, if all is ok my last posting day will be Wednesday 19th. I will be having an Open afternoon on Saturday 15th, let's hope it doesn't snow then.
I had better get a move on but as promised, here is a brief write up of our weird afternoon adventure in Costa Rica, if you are fed up with me mentioning Costa Rica, I give you permission to skip it  I wrote it a couple of days ago when I had a bit more time.Tales from Costa Rica 'voted the happiest country on the planet'. I've been promising to tell you about our 'never to be forgotten' afternoon adventure. We were about half way through our two-week holiday when we hired a car to explore one of the nature reserves. It was a dull, rainy day. We walked around but saw very little except what looked like a peacock in the distance (the Costa Ricans are obsessed with birds, I'm not, although some are very pretty). The most exciting thing that happened was I saw a toilet and went for a wee. It was dark and damp and I didn't know what might be lurking in there so I left the door open with my husband 'standing guard', it was raining, there was nobody around but just then a car came along the track just in front of me. My husband had wandered off and I was left sitting there totally on show to the family in the car!
That was the Santa Rosa nature reserve but then we decided to go exploring elsewhere. Rivers are always good for bug/reptile hunting so when I spotted one we stopped the car along the road and walked back to explore. I was perusing the view when a guy came out of his bar and started chatting and there began an afternoon that I will never forget.
The guy was Dutch but his wife is Costa Rican and her family own the surrounding farmland. My husband explained in his usual way that I love bugs, snakes and all things creepy crawly, using his favourite saying "at least she looks normal". We had a walk around the garden of the bar that led down to the river bank and were told all about the crocodiles that bask in the mornings, the snakes and lizards that frequent the 'garden' (a very loose term), we saw monkeys in the trees and beautiful butterflies despite the weather. Then the guy's wife said that her brother could take us on a trek for a couple of hours. Great I thought, my husband wasn't quite so enthusiastic, especially since he was handed a machete to borrow! The guy was great but didn't speak a lot of English. He wanted to take us across the river but I point blank refused. The fast-flowing river, full of crocodiles was definitely a step too far (he said they would swim away!) so we set off across the road, over the bridge and along the river bank. It was like a two-hour assault course, shattering but exhilarating. It was far too wet for any self-respecting snakes but we saw plenty of bugs, birds and giant lizards. We were shown where the water from the nearby volcano enters the river and believe me it was hot, bright orange, which was a bit alarming but certainly very hot indeed. We saw a big black beetle rolling a ball of dung, I've seen it on the telly but it was fascinating to watch in real life, we saw beautiful praying mantids and I found a bright green caterpillar which looked vaguely familiar, when I Googled later, it was actually a Moon moth and the Dutch guy had a photo of the adult that he took one evening. I would love to have seen that but we were too far away to visit at night. The roads were not safe to drive in the dark and we would probably have broken our necks on the walk we undertook, it was up and down the river bank, under barbed wire, through a field with the largest bull you have ever seen (our guide started hurrying so we did too!). By the end we were just sauntering along in the deep undergrowth, the men were hacking their way through. There were clearly no venomous snakes to worry about, it was too wet but oh it was fun.
This week's photo – hubby and machete!
(I had lots of smiley faces in the blog but they have all had to go as I couldn't upload the blog and my IT support/husband is at work)
Comments