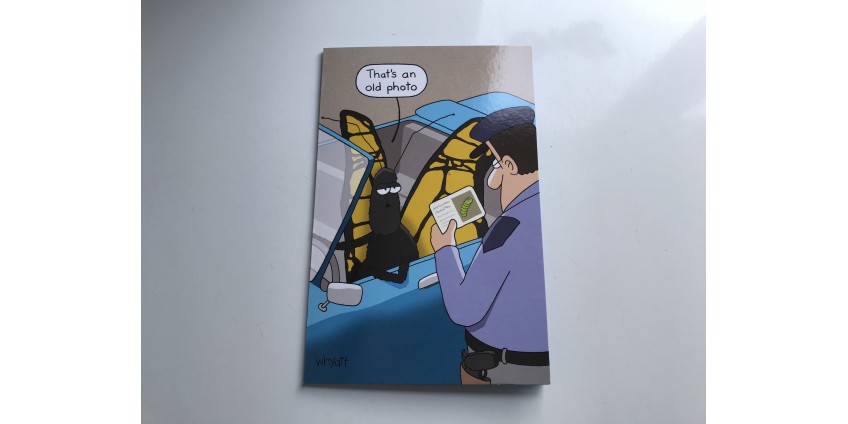 I'm back!
Published: 05/04/2018 Comments: 0
I'm back! Well I haven't actually been anywhere but I haven't written a blog for a couple of weeks and to be honest it was touch and go today. Bank holidays really do create problems when it comes to posting out orders. I was paranoid about not having anything held up in the post before Easter as the Friday and Monday were both bank holidays so I ended up with a big backlog of orders to get off this week. Thankfully my 'able assistant' Georgie wasn't working this week due to the school holidays so she has been helping out and together we have 'almost' got on top of everything.
I will be having a good tidy up today as I have guests visiting my bug room tomorrow morning for a Bug Keeper's experience, it is for a 6th birthday. Last weekend Georgie and I took the animals along for a 7th birthday party and next Saturday we are doing an 8th birthday party. I really do enjoy the parties, you can see how things go on my Ginny's Jungle Facebook page. I have some lovely reviews on there now.
Business is certainly booming and due to that fact, I have decided to go along to the Newark bug show on Sunday (hubby is not happy, I didn't realise initially that it is almost a 3 hour drive from here). I desperately need some more stock with so many orders pouring in, I am running low on many animals but rest assured I will be taking my clip board along and continually referring to my now famous 'shopping list'. People may scoff but I would be lost without it. I have notes on everything that I hope to find there, items that are regularly sought after and also items that customers have specifically asked for. Some of the animals that I am hoping to acquire are several tarantula species, scorpions, stick insects, beetles, cockroaches and non-tarantula spiders (especially the beautiful Jumping spiders). I will also be on the lookout for anything unusual for my Ginny's Jungle parties and perhaps some moths/butterflies and caterpillars. It would be nice to rear some British butterflies this year and release them when doing Animal Encounters. When I regularly visited schools, many years ago, I often took butterflies that I had reared, to release with the children in the playground or in their wildlife areas. Of course, in those days I didn't have the huge menagerie that I have now so I clearly had more time.
Speaking of time, I'm still looking at ways to make my time more cost effective. I cannot believe how long it takes me to pack orders, I really don't like posting my precious bugs but clearly with my customers far and wide, there is no other way to do it. I am a control freak/perfectionist, there's no doubt about it but that's probably why so many people buy from me. I can guarantee to always do my best and I aim to get 100% of the bugs that I dispatch to arrive in perfect condition. Very occasionally things go wrong however hard I try but thankfully fatalities are very rare indeed! My latest thought is to 'perhaps' raise the minimum spend on my website from £15 to £20. What do you think? I really do want to hear your views! It takes me just as long to pack a small order as a large order and sometimes there is very little profit in it, especially if the item is something that I have purchased, rather than breeding it myself. Postage is crazy now, I send everything via Royal Mail Special Delivery and it's a great service but it is so expensive compared to the postal charges in days gone by. I was telling my daughter this week that in the past I charged a fee for postage and packing that included an extra £1.50-£2.00 on top of each parcel, which was to pay for my time but these days my postal charges often don't even cover the full cost of sending the order. This is especially true in the Winter months when I include a heat pack in every order. The heat packs cost me quite a bit and with the extra insulation that I use when the weather is cold, the parcel often then costs more to send due to the extra weight involved. I say Winter but I am still including a heat pack in every order now.
I cannot believe that we have finally seen some sunshine over the last couple of days here. I did however check the weather forecast this morning and rain is due again this weekend (that does make a change). I haven't managed to get out in the garden at all recently and the weeds seem to be winning the war but I intend to get out there soon and 'fight back'. At least Georgie and I did go into the woods yesterday and we collected 2 large bags of leaf litter (Ikea bags are great, I use them for taking my parcels to the post office as well). We also collected rotten wood which was completely waterlogged but I'm sure the millipedes will appreciate it and of course, last but not least we collected bramble for all the stick insects. The bramble is looking terribly tatty now but as yet there are no new leaves growing outside but once in the heat of my bug room the buds immediately erupt into bright green leaves. As I said before the new shoots don't make particularly good food for the stick insects so I make an effort to collect the old leaves for as long as possible.
Well that's it, loads to say but it will have to wait for another day! The weather must be warming up a bit in Europe as I have had more orders going to addresses outside the UK than I have ever had in one week before.
The photo this week is of one of my husband's recent birthday cards. I thought it was very apt and funny. Apt, because holidays are very much on my mind due to the fact that I am going on a cruise with my mother in-law in the summer and I have spent literally hours trying to arrange travel insurance for her. I have finally sorted it but it has been a nightmare, yes, she is elderly and has several heath issues but there must be others like her and there must be a better way of doing it! I spent an hour on the phone with one company yesterday, answering copious amounts of questions and then I was told that they couldn't offer her any insurance. Oh boy did I want to tell them what I thought but knowing that the conversation was being recorded I thought better of it. Okay rant over but don't worry I'm sure I will manage to find something else to moan about next week in my 'Weekly Whinge' x
Comments