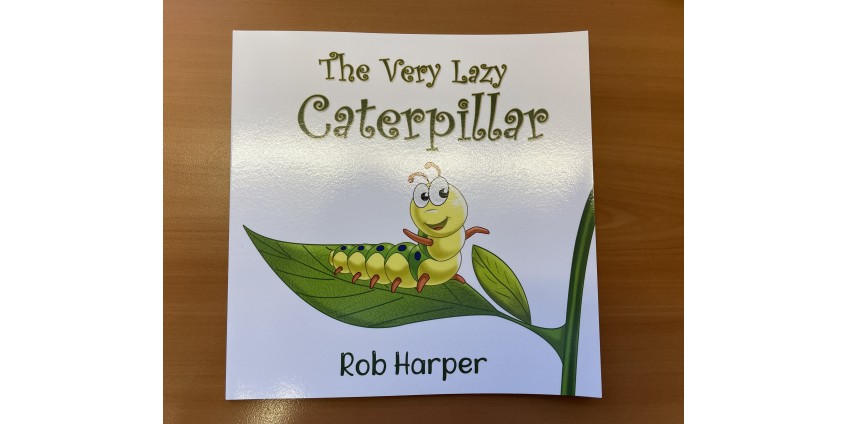 I made a start on this blog a couple of weeks ago
Published: 15/11/2021 Comments: 0
I made a start on this blog a couple of weeks ago, well, I got as far as writing the date! Life as ever is busy, busy and this blog entry is long overdue. At the recent Brighton Bug show three people approached me and said that they really enjoyed reading my blog, which was very nice to hear. I can see how many views each blog entry has had and it always surprises me that my blog continues to be read in large numbers even years after the entry was written.
I have said before that I worry about the blog being rather self-indulgent as it is clearly all about me but it seems that a fair number of people are interested enough to read it so I will try to make the entries more frequent. I certainly won't be going back to the past when I diligently wrote my blog each and every Friday. Sadly, I just don't have the time anymore. I am trying to keep my business ticking along but times are hard. I do enjoy a bit of Facebook, the silly bits and pieces on there, the "Sunny World of Facebook" as I call it. Recently there was a question asking which had affected your business more, covid or leaving the EU. I pondered the question and thought that although covid has affected everyone, I would say that leaving the EU was a bigger problem for my business as I can no longer send any orders outside the UK and even Northern Ireland is limited. This has caused a huge drop in sales. I find it all incredibly sad, my lovely, loyal customers from Europe are still active on my social media and would love to be able to buy from me but it isn't possible. I have long had a super relationship with customers in Finland especially and it is hard.
I know that some companies do still post items to Europe but I couldn't take the risk unless the rules change and I really hope they do. I have been told that parcels going through customs have been massively delayed, stopped, returned or even destroyed on occasion. I would worry myself sick about it, I care for my little animals far too much. I'm never really happy posing my bugs even though I very rarely have a problem. I did have a parcel delayed last week but it was only a day and everything was fine. It was the first delay that I have experienced in months. On the whole Royal Mail Special Delivery is a super service.
I have begun a re-launch of Ginny's Jungle parties and Events, it has risen from the ashes. I thought it was gone forever but then I did a WI talk of "My life as the bug lady" and enjoyed being in front of real live people so much that I thought I would give it another go. This was only last month but so far so good, I need to get known again and find time to devote to the advertising needed. If only there were two of me J. Please do take a look at my Ginny's Jungle Facebook, a like and share would be hugely appreciated!!
It was great to finally visit a bug show again last month. There had been several but all fell on important days for long planned family events. I was torn but the family won in the end (couldn't really miss my grandson's second birthday, his first was in lockdown or my big brother's Big birthday party). I actually had a table to sell some of my surplus stock and be seen again! It didn't make life easy, I soon realised why I prefer to concentrate on buying at the shows, doing both is a bit full on but of course I had my super (long suffering) hubby to help. I did manage to spend a fortune but my bug room is now very well stocked for the winter and I am concentrating on breeding, so that I have plenty of baby bugs for the spring. The next show that I will be attending is the SEAS show in Kent at the end of January. It coincides with my birthday so we always enjoy an overnight stay and a great weekend with the Invicta spider club guys. If you have ordered from me recently you will no doubt have received a leaflet promoting the show.
All in all, life is pretty good, I have a flu jab booked for tomorrow and my covid booster booked for early December and unlike the rest of my family and a lot of friends, I have so far managed to dodge the germs. Even the recent cold that is going around! My son did say at the beginning of the pandemic that it wouldn't catch me because I never stop moving (I thought that was very fun). I actually think that we will all get the virus in the end but hopefully with all the vaccinations it will be a far milder illness.
I could go on but I must leave something to say next time J I will just finish by mentioning a new book titled "The Very Lazy Caterpillar", it is written by Rob Harper, who I have known for many years. I think the story is a clever way of introducing children to a range of common bugs and learning a little about each of them. I will be introducing my grandson to this beautifully illustrated little book at the weekend (Bob is staying with Nanna and Grandad). We will read the book and then go on a bug hunt in Nanna's wildlife garden to see if we can find some of the creatures there. I'm sure we can find a woodlouse, spider and worm but I'm not so sure about the butterfly, ladybird or grasshopper at this time of year but we will have plenty of fun searching for them!
Comments