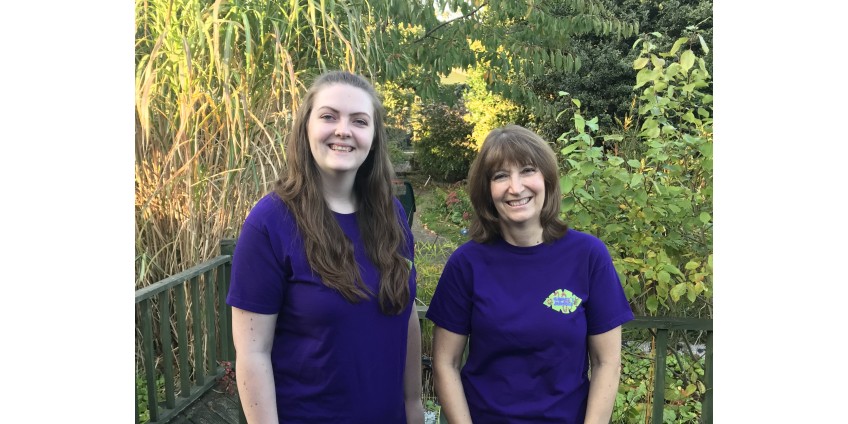 I have a stinking cold!
Published: 11/10/2018 Comments: 1
I have a stinking cold! Everyone around me has been ill for weeks and now I've caught the lurgy but I am way too busy to be ill! Thankfully I was fine last weekend and enjoyed the annual AES (Amateur Entomological Society) exhibition. I was extremely sensible and only purchased a few animals, I bought some lovely scorpions, several new species, and as always, I will give it my best shot to get them breeding.
It was great to meet up and chat with everyone at the exhibition but I must admit that the 'true insect people' are getting older and there was little sign of the younger generation showing an interest in carrying on their parent's/grandparent's hobby. I have never had an interest in set specimens, I like my bugs to be alive but I'm sure there is a place for set specimens as they can teach us a lot. I don't think that small scale collecting does any harm compared to the rapid habitat destruction and blanket insecticide programs that are a massive problem (in my opinion). When we were in Costa Rica last year I was horrified to hear how many chemicals are used on the crops such as pineapples. So much, that there are 'run off' channels everywhere to try and contain the chemical residues. The country tries so hard to be eco friendly but there are lots of bugs out there and the farmers want to protect their crops. The hotels too are constantly sprayed with bug killing chemicals. Clearly, I would rather have the bugs crawling around but I seem to be in a very small minority! I remember when my husband and I were in Mauritius some years ago, there was a huge invasion of termites. They were flying in amazing numbers after a tropical storm. My husband and I were the only people left sitting outside, it was great fun, the termites were completely harmless but they were everywhere, the pool was covered in them. Geckos appeared from every crevice to devour the insects and by the next morning the hotel staff had cleaned everything up and there was no sign of the invasion!
Talking of holidays – it is just over a week until we are off to Costa Rica again, said to be the happiest country on Earth and certainly my favourite place on the planet J Next week will be a crazy time for me as I need to clean and feed everything and everybody in my bug room. Please buy some bugs now! My last posting day before going away will be next Thursday 18th. I have lots of special offers active on the website, many of these are set to automatically turn off on Wednesday, so get in quick. Unfortunately, the flights to Costa Rica are only on a Monday with Tui which is not great for my posting regime. I can't complain as it is a cut-price holiday but it does mean that I won't be sending out any orders again until probably Thursday 8th November. I will of course put this information on my website but not until Monday as it seems to have an adverse reaction when I put details of being unavailable on my website. I always hope that people will order before I go but for some reason it has the opposite effect and orders completely dry up.
When I return, I intend to prioritise my Ginny's Jungle business. I will obviously be running the online shop as usual but I have a huge number of animals and need to cut them down for my sanity and that of my family. My husband is very long suffering and patient but he is fed up with me spending so much time on the daily maintenance of my menagerie. There are some bugs that sell so much better than others and I must concentrate on these and stop getting carried away by things that I love but putting it bluntly, make me no money! I have been looking at my accounts for this year and they are not great, I am working harder and harder and just about paying the bills some months. I really like interacting with people (chatting!) so I intend to encourage people to visit me (possible open afternoons and 'meet the spiders' evenings). I need to seriously advertise my events, get out there and be seen.
Sadly, I could not visit the care home with my bugs yesterday as planned, due to my cold and the chance of infecting the residents. It was extremely disappointing for both myself and the entertainments lady who had helped so much with organising the event. We have had to postpone until December but thankfully she managed to find a slot this year as it was looking like being deferred until 2019. I did however make the Brownie group yesterday evening and all went well. My daughter Georgie came along too and the event was described as perfect by the Brownie leader. High praise indeed, especially with my croaky voice and about 25 excited girls there. They were lovely and very well behaved (I can't say they were quiet). It was Barney's first Ginny's Jungle event and he did very well. I didn't get him out for too long or let others hold him but he did get lots of strokes while he clung to my t-shirt, my brand new this week, printed t-shirt.
Still have loads to say but I had better stop here and make a start on the busy day ahead. I doubt if I will have time for the blog next Friday but I will try. I will certainly be posting plenty of photos and updates of my exploits on Facebook while I am away.
This week's photo: Georgie and I ready for action in our Ginny's Jungle t-shirts (unfortunately Georgie's hair is covering the logo and you can't see the back, which actually has all our contact details on it but you get the idea!)
Comments