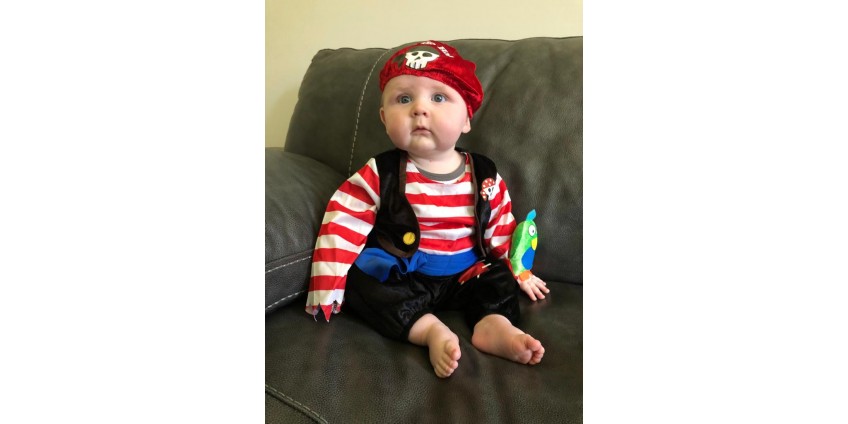 How are YOU doing?
Published: 26/03/2020 Comments: 0
How are YOU doing? It just seems like the right time to write another blog entry. I have the words that REM sang going around and around in my head continually "It's the end of the world as we know it, it's the end of the world as we know it - but I feel fine". Physically I'm fine but mentally? I don't actually think that even the calmest of individuals are doing great at the moment. I still can't get my head around the fact that a virus began in Asia and spread all around the world within a few short weeks. It is literally mind blowing!
I decided that I couldn't just keep going (my usual default setting) and stopped sending out orders on Tuesday, all my Ginny's Jungle events were obviously already cancelled. As I wrote on the website, everything was becoming too stressful. One of the reasons that I stopped writing my regular blog at the end of last year was that I cannot share every aspect of my home life with everyone reading my blog. I have people who need me and I am running around constantly seeing to their needs as well as a huge number of little creatures who need me. The creatures don't care what I say about them but the humans do!
Again, to quote the great REM, it's a "Crazy World" when the most normal thing in my life at the moment is playing with the bugs in my bug room (not normal for most 'mature' ladies). However, when I'm in there it does seem normal for a while. The bugs are oblivious to the current state of the world, it is Spring, the sun is out and they are multiplying. I just need to keep everything fed and watered, clean and safe (a bit like my family really). I've got some great spiders and sales were going well until all this hit us. If the post office remains open I may begin posting orders again in a week or two but I'm trying to take one day at a time as none of us really knows what will happen or when. With nothing coming in I'm concentrating on trying to minimise my costs and keep the cycle of life going in the bug room. I can't afford to keep buying in live food every week so the spiders, scorpions, Assassin bugs and other carnivores are being fed on whatever I can breed myself. I have plenty of cockroaches but crickets are so much easier. A lot of the adult cockroaches are too big to use as food and the nymphs burrow away too quickly to be eaten. I don't like to leave cockroaches 'hidden' in my spider boxes as they may turn the tables and end up eating the spider, especially if it is soon to moult. It all takes more time but everything needs to eat (don't mention Tesco to me! I went on Sunday morning queued for ages and then you could see that there was a mob mentality going on and trouble was brewing. I left the queue and went home. Glad I did as I then heard that people were fighting in the store and the police had to be called "Crazy World" indeed). I call it recycling, Barney can eat adult Cuban Burrowing cockroaches but he chooses not to. I have to sort through my cockroaches each day as he will only eat those that have just moulted and are soft and white. He really is a most pampered pet, one that I absolutely adore! I have discovered that he likes to eat stick insects, especially Giant Prickly (Extatosoma tiaratum), oh the pain, I was selling them for £5.00 each only a couple of weeks ago!!!
Still, all joking aside I do realise that so many of my lovely customers will be hurting at this time. I am very grateful that my husband has a secure job, our home is safe and all around us have not been struck down by the virus. I appreciate that for many this is not the case. Money is clearly a massive worry when so many are being laid off and I feel for the isolated and lonely elderly people. I mean it when I say "You are welcome to call me for a chat". I like to help people and that's why I had to stop torturing myself about sending out my precious little animals. They are safe here with me and I need to concentrate on people at this time. My husband is working from home and has turned the living room into an office which in normal times would drive me nuts – but these times are not normal.
Happy things - I love the Spring, it's finally stopped raining and the sun is out, our garden is full of flowers, bumble bees and beautiful butterflies. The ponds have sprung to life, clumps of frogspawn are gradually developing into tadpoles, pretty little newts are swimming around (yes, I know they don't mix, the frog spawn is now protected in various muck buckets and I need to clean out one of the ponds to release the tadpoles into it but hey I'm trying to be positive here J ). I have my amazing grandson Bob and great kids (with super partners), who thanks to modern technology I can see on screen at any time and talk to frequently. Weirdly my daughter's partner, Lovely Lucy as I call her, bought me a book for my birthday a few weeks ago, before all this started. It is titled 'A Grateful Heart' and is actually a little diary to fill in and as it says, start each week with something that you are grateful for. Now (sorry Lucy), I would usually think "oh, what a load of rubbish, I haven't got time for that" but how timely and I am writing in it most days. It will be fascinating to look back on in the future.
We all need to pull together, follow the advice given and do our best to stay healthy. Oh, how I miss my gym! I am a control freak, I don't like being told what to do but we are but an ant colony and need to unite when under attack! Keep using the hand sanitiser (it stings like hell when you have just collected bramble for the stick insects as I discovered yesterday!). Try not to worry too much (I know I am a fine one to talk), my brother is a scientist and tells me categorically that it is definitely not a man-made weapon and my clever son assures me that the aliens haven't landed (yes, I love sci-fi and have clearly watched too much of it over the years). With that in mind we just have to carry on as best we can and wait for it all to pass!
Hope you like the happy photo of Bob, my adorable grandson
Comments