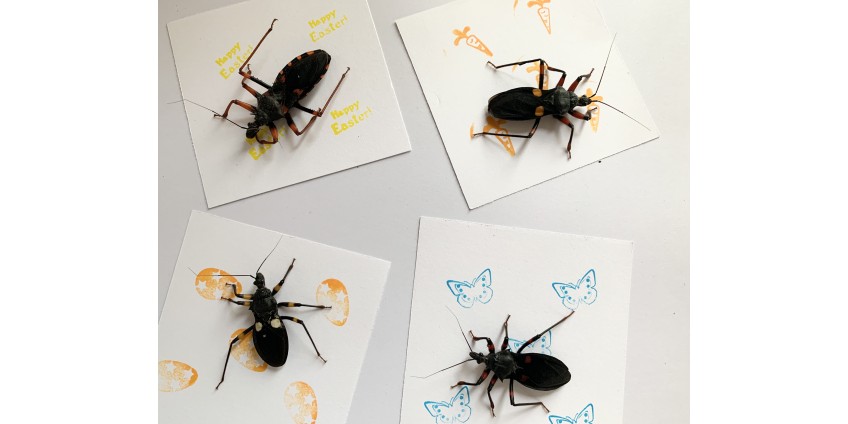 Happy Easter everyone - Starting with the positive
Published: 02/04/2021 Comments: 0
I have found that in the last year, I am happy to celebrate just about anything. The news on television is full of doom and gloom, so if it's any sort of celebration count me in. We have all had lockdown birthdays now (some have had 2). Mine in February was really special, I felt most loved with all the cards, flowers, presents and phone calls I received, it wasn't even a special birthday. I'm delighted that I shall be seeing my son and family this Easter weekend and especially our adorable 18th month old grandson.
That's the good bit, the bad news is that I have abandoned all hope of getting Ginny's Jungle up and running again. I had lots of parties and events booked and then cancelled last year. Sadly, there really is no clear end in sight so I have had to concede defeat. I cannot run my parties with any sort of social distancing in place, it is not an outdoor event, it was always a hand's on experience, that's what made it such fun. I was going to say for children but I found adults were often as keen as the kids to handle my creatures. It would just be too expensive to start up again. The first thing I would need is insurance, then a license, then new animals and equipment, advertising, up to date stationery - the list goes on. Ginny's Jungle is a Covid Casualty like so many other businesses, both big and small.
Thankfully, I still have my online shop and when we are able to, I'm hoping to encourage more people to come along and collect their orders from me. I have actually had quite a few people call during this last year but of course they have not been able to come into my bug room. I have had some great chats on the path though :) I'm assuming that after April 12th I will be able to have people in my bug room as I think it would be classed as a non-essential shop? I will have to look into that. What I do know is that the gym will be opening on April 12th and I will be booking my slot as soon as booking is back online. My hair appointment is booked for 15th, I haven't had hair this long since I was at school and that was a very, very long time ago.
With the demise of Ginny's Jungle, I am now looking to the future. I am running quite low on some of my tarantula spiders but many of my animals I have bred myself and therefore still have plenty of stock available. I have never imported, I generally buy new stock at the bug shows or order from suppliers and collect at the shows. I really can't wait for the shows to run again but like most things it is very up in the air as to when that will be. I am looking at my Ginny's Jungle animals and will be selling some of them, especially my beautiful spiders but some will be only available for collection, when people are able to come and view them again. I will be continuing with the Women's Institute talks entitled "My life as the bug lady". I hope to do these in person but although I have only done one talk on zoom, I got super feedback from it, so fingers crossed that I can develop this.
All in all I'm ok, physically fine, probably a bit more bonkers than usual but aren't we all? Hopefully we can get vaccinated and back out into the world!
Photo - Happy Easter with the Assassin Bugs
Comments