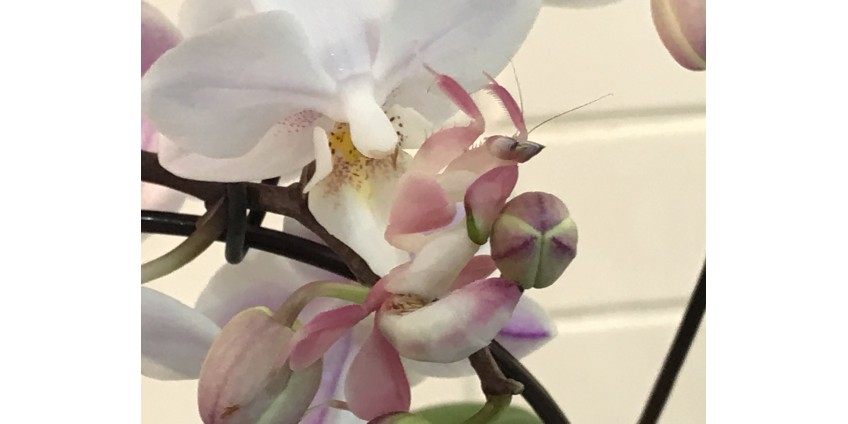 First monthly blog post!
Published: 28/02/2019 Comments: 0
First monthly blog post! If you have been reading my regular weekly blogs you will realise that I have had to make changes this year. Honestly, there just isn't enough of me to go around and I'm not getting any younger but worse than that my relatives are definitely getting older and needing more care from me and therefore more precious time. I'm pleased with the progress that I have already made.
I have finally managed to get Ginny's Jungle off the ground. Half term was incredibly busy. I visited a care home, made a second appearance on local radio and the long awaited 'animal handling' event at my local library was such a hit that people were literally queuing out the door! About 200 people turned up, hopefully it will really put us on the map. I say we as my daughter helped out as did a teenage friend. We were all rushed off our feet.
I have plenty of special offers running on the site right now as I am cutting back on those bugs that take extra care and those that I just have too many of! I really hope to cut back on cockroaches, stick insects and millipedes. Many of these I have bred myself. I am still building up my arachnid collection, especially tarantulas. I have some beautiful specimens but people keep buying them! I have been busy mating any pairs that I have and I'm pleased to say that my huge Zebra (Aphonopelma seemanii) is now carrying around a large egg sac.
I have already taken a few items off of my website and will continue to do so as I work out what to keep and what not to keep anymore. It is actually quite difficult, twice I have thought that the Headlight cockroaches should go but then I have received orders for them. As with most of my work, I have been doing this for so long that I generally work on instinct and just know what needs doing but I am trying to be more scientific in my approach this year, looking at past sales and keeping better notes of what was born and when. Obviously, this will be a lot easier if/when I have more time.
I have received plenty of positive feedback about my blog and also the product reviews that I have received this month. I actually had six reviews come in yesterday from 3 different customers, I think that might be a record. I will do the end of month draw today (hopefully) and post the winner on my Facebook page tomorrow. I do feel that many of the reviews are actually reviewing me but I'm certainly not complaining as they are a real boost to my confidence! These are a few snippets from some of the reviews this month:
"Thank you for a superb service. care was taken in the packaging of the insects and arrived in good condition. will be using again in the future"
"Scorpion came packed very well with heat pack to keep him/her warm. The scorpion seems very healthy and is now happily inside a new enclosure. Overall an amazing service and website!!"
"Fantastic service from Virginia, my first-time order and will defiantly be coming back, well packed and very healthy, little millipedes even included an extra one, I couldn't be happier thank you very much"
"Very happy with this order, great packaging and an awesome spider. Thank you very much, will be a returning customer!"
And I received this email yesterday regarding the blog:

"Hi, Virginia
Any blog is definitely better than no blog at all!!!Starting the month with a blog sounds like a very good idea. It's amazing how you manage to get everything done and write a blog at the same time, but it'd be a shame to lose the blogs altogether; they're always fun (and interesting) to read - and love the pics!
Very best wishes"
My head is swelling!!!
I would love to use emojis once more but they scramble the blog when I come to upload it to the website so alas I can't even sneak in a little smiley face or indeed a sad one. People have suggested that I put my blog on Facebook (I can use all the emojis I want on there – yippee) but I'm not sure? I think it is rather too personal and not really aimed at the world at large, just my customers, many of whom have become good friends over the years. I do at times get some very odd comments on Facebook, thankfully I can remove them but I don't want to open myself up to the --- trying to be tactful here but I can't think of any tactful way to put it, if you use Facebook then you will know what I mean! It is great, I love Facebook for keeping in touch with friends and family all over the world but often it isn't 'real life', I call it "the sunny world of Facebook". Facebook is perfect for all my silly photos, I know people enjoy them and I enjoy posting them. Did you see my Orchid praying mantis post this week? I treated myself to a Tesco Finest Orchid (£12!) and my beautiful little mantis Zoe blended in perfectly among the flowers. So well in fact that when I showed my husband, he couldn't see her until I pointed her out. It is the obvious picture for my blog but sadly again, there are limitations to my website and I can only put one photo on.I have had enquiries from people about some of my Ginny's Jungle bugs. Many of them will be for sale on my website but others won't be for sale, they are essentially, my pets. Now that I have several events booked I need to keep some extra special 'little friends' as I call them and Zoe is certainly one of them!
I must just mention visitors, people who call on me to collect their orders. I am gradually building up a number of regular visitors which is super and Friday seems to be the day that most people wish to call, again this is good as Friday is my allocated feeding day in the 2019 master plan. Therefore, a day that I am generally at home, having visitors makes me clear up the bug room before the weekend so that's a bonus! I do allow people to call on a Saturday when I am around but I am often out and about so it is usually a quick pop in and out. I have more time to chat on a Friday. I have a customer calling in tomorrow and then I am visiting a scout group with Ginny's Jungle in the evening. I now have an 'approved visitors list', it is a bit like my BT phone that screens calls and then puts those that have been okayed onto a list so that they can call again unhindered. I always insist that first time visitors place an order online before calling as way too many people simply did not turn up before I put this system into place. It is working very well and means that regular visitors can choose the items that they want when they call in or tell me what they want in advance so that I can take it off the site (otherwise someone might buy it before they call in!).
That's it until April 1st, oh goodness does that mean that I will have to come up with an April Fool's joke (will think about that one). It will be Spring when I write my next blog entry. Oh, how I love the warmer weather, me and the bugs don't like to get cold. I sometimes think I am cold-blooded too. Hope you all have a good month.
Comments