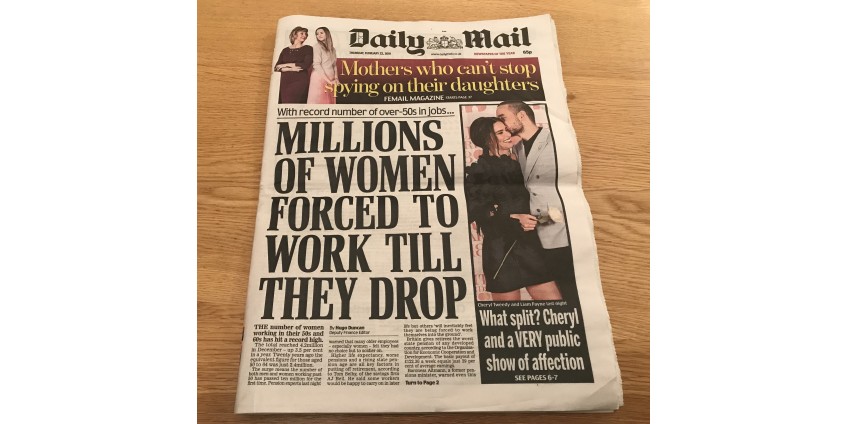 Deceit and lies…
Published: 22/02/2018 Comments: 0
Deceit and lies…… That's the title this week but you will have to read on to find out why because first of all I want to say thanks to everyone for giving me such a good start to the year. I'm really hoping that2018 will be a great year and make up in part for the awful time my family have suffered over the last 18 months of doom, gloom, death, divorce and illness. I have been so busy this week that I have posted orders on every single day. Last year sales were so low that I thought I would have to pack up and get a 'proper job'.
It is generally a busy time as schools, exhibitions etc. are planning for the spring but this year seems exceptional. I never stop moaning about everything being online and social media (definitely getting older – but not old!) however I'm getting a rather big head as I keep hearing that people have come to me because they have read such good things about me online. One guy last week actually said he had been researching me and couldn't find anything bad written. I find that very hard to believe but hey, it made my day. I was chatting to someone on the phone from a large entertainment company this week and yes, I was moaning about being too busy (me moan – never?). He said that I shouldn't be so good at what I do - how sweet. My next-door neighbour went to Cornwall for the half term week and after watching a local bug show, mentioned that her neighbour runs a bug business. He immediately said"that must be Virginia".
The bugs are going really well, I have lots of little animals breeding and as things go out the door, new bugs come along. I have some new millipedes arriving this weekend and I have been promised all manner of things over the next few weeks, so keep checking the website.
I'm always saying that my USP (unique selling point)is that I don't lie and that's where the title of this week's blog comes from.I am asked time and again to falsify customs forms and other legal documents.My answer is always "no", I wouldn't dream of it. I have a friend who, many years ago now, wrote something untrue on a customs declaration and ended up in jail (it's a long story but in essence that's why he was imprisoned). On several occasions I have been informed that two particular dealers in this country regularly lie about what is in their parcels and it seems common place to send parcels abroad with no invoice in the box and no return address, basically nothing to identify who sent the package. I am not prepared to do this. I am constantly asked to post bugs all over the world but I neither import nor export. I deal within the UK and the rest of Europe only. Here's an email that I received some time ago, I can't find the one that came in a couple of weeks ago and told me that it was fine to write "plastic toys" on the box and leave off my label that says 'Urgent – live Creatures – Handle With Care'(this is a Royal Mail requirement). It's up to the individual what they choose to do but as far as I'm concerned 'Deceit and Lies are most Unwise'."
Everybody fills in the custom forms with the "wrong" value, do this every time I buy spiders abroad. Our problem is that we're just allowed to buy for £26 (including shipping) before we have to pay an additional 25% tax on the total value, a fee of £11 to the post office for charging the 25%. Got spiders from Hungary yesterday for £100 declared a total of £21. Waiting for spiders for £80 from the Netherlands worth £80, declared £21. Also every time i bought from ****, and****, they do the same thing. The only thing to remember is not to put any invoice inside. If I do it the "right" way it will be a total of at least £90 for me, all inclusive. I'm sorry I can't afford that. I was really looking for those Aphonopelmas. But thanks anyway...."
My daughter is still working part time at the moment and I'm really appreciating her help. Yesterday was a crazy day, it was great to have another pair of hands, even if they were in gloves! I asked her to sort out my box of Giant Metallic fruit beetle larvae, she took one look and shrieked that they were giant maggots and she wasn't touching them without gloves. I needed to have a count up as they have been selling well but they are about to pupate and I don't want to sell too many. I have to keep back a certain amount to breed the next generation. She was very good at walking Teddi, taking parcels to the post office, washing/wiping up, making lunch and endless cups of tea. I don't know where I will be when she gets a full-time job again. I didn't dare ask her to help me count up the 300 Hissing cockroaches that I needed to get packed for a courier to collect.
That's it for another week, I noticed tiny buds on the bramble when I was out collecting on Monday morning, the buds soon sprung into leaves when I brought them into my nice warm bug room but bramble is certainly getting sparse. I am now resorting to looking for fresh bramble whenI go out and about, dog training, keep fit class, Homebase car park etc.
This week's photo: The Daily Mail headline for yesterday!Oh, so apt as I had been in my office since 6am trying to get a grip on my emails. Hubby came into my office with the paper and we both had a good laugh.
Comments