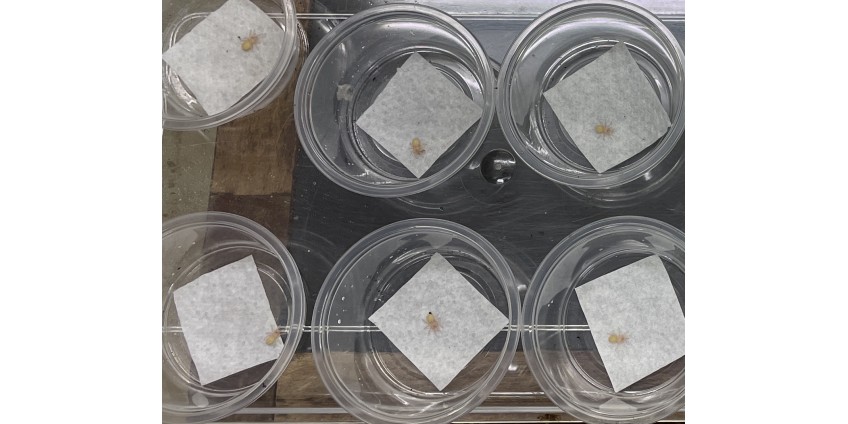 About time I wrote a new blog entry
Published: 06/08/2021 Comments: 1
I thought it was about time I wrote a new blog entry. I'm not sure what I'm going to write, Freedom Day has been and gone and things don't seem all that different to me. I've always loved sci-fi but I never wanted to live it, however for the last 18 months that is what we have all been doing. Every human on the plant seems to have felt the effects of Covid in one way or another.
I'm still going, I have plenty of home-grown bugs but it is a struggle to get anything new as the shows have not yet begun again and as most of you know, I don't import animals from the wild. I recently heard that there will be a bug show in September but sadly I can't make that day. I already have plans, it is not local to me and quite honestly, I don't know how much stock people will have and I suspect the prices will have gone up considerably. I have my fingers tightly crossed that the AES exhibition goes ahead in October. It is a super show and I have been attending the annual event for most of my life!
I will tell you a little about my day in the bug room. There is always something that needs doing, I'm a great one for lists so I follow a pattern each day. This involves feeding, cleaning, moving animals from one container to another and of course an endless stream of paperwork. I spend a lot of time on the phone, thank goodness for my AirPods, they allow me to be hands-free and chat away while I carry on with my tasks. It is not yet lunchtime but I did get up extremely early today. I have fed all the small spiders, they are housed in plastic tubs and it is quite complicated as I need to sort out exactly the right size cricket for each tub. I managed to get some lovely new species a couple of weeks ago from a friend in Europe who breeds lots of tarantulas. I am also giving daily care to the spiderlings that I managed to save from death when my Mexican Red Knee discarded her egg sac and left the tiny white "eggs with legs" strewn around the tank. I gathered them up and they seem to be ok at the moment. I am really hopeful that I can get them to the proper spiderling stage, I have about thirty. You may have seen the saga on my Facebook page.
My second adult female Mexican Red Knee ate the male when I left them alone too long (entirely my fault). Hopefully they mated, only time will tell. I am a bit concerned that she has a slight bald patch, hopefully she won't moult before laying an egg sac. I have put her into a really nice tank and she looks settled so I will just have to wait now. I have a few scorpions and scorpion like creatures that I am hoping will reproduce, my Giant Vinegaroon has dug a deep burrow, my Heterometrus spinifer is looking very fat and my Tail-less Whip scorpions are looking good.
I certainly have plenty of millipedes but it would be great to get the Giant Train millipedes back in again. My beetles are doing well, Isopods are multiplying fast (I still don't get the fascination with these), cockroaches are going well but my spider shelves are looking very sad and depleted. However, I do have two boarders! I was recently asked by a very nice guy if I could look after his pet tarantulas while he was away for three months. I would normally say no but I thought "why not, it's not like I don't have the room". He was also very generous with his payment for the service. We ended up bartering and coming to an agreement, he wanted to pay me far too much J Honestly, I couldn't take all that money but I am very grateful for his payment at this time. Perhaps boarding tarantulas is the way forward? Since losing Ginny's Jungle events and not being able to post any orders outside the UK due to leaving Europe, I'm really not sure where my business is going. Clearly it isn't going that well at the moment but I'm luckier than many other people. My hubby has a job and we no longer have a mortgage, also I have always worked from home but I spend a crazy amount of time keeping everything going and there are bills to pay, the main one of course is electricity for the bug room.
Anyway, that's enough from me. I do wish you all well and let's hope that the world becomes a bit more "normal" soon. I saw a post on FaceBook recently asking people if they actually knew someone personally who had contracted Covid? What a weird question, surely everyone knows somebody? Most of my family have had it, thankfully I haven't (as far as I know). I've had both jabs and am extremely pleased that nobody in my family has been hospitalised by the virus.
I'm going to have some lunch now, my tummy is rumbling. Stay safe and sane and thank you so much for your continued support. I appreciate every order and all the lovely positive reviews that I receive on my website.
Photo of Mexican Red Knee "eggs with legs"
Comments