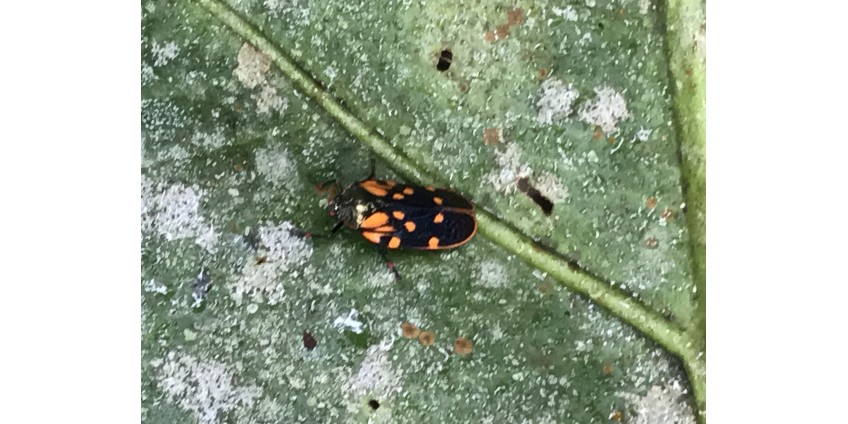 A much better week!
Published: 17/05/2018 Comments: 0
A much better week! The sun is shining, the wi-fi is working and all is well with the world (I'm sure I could think of something to moan about if I tried!). I have been concentrating on getting the bug room clean and cleared this week as I know that next week will be manic. I will be buying in a great deal of new stock this weekend and will therefore have little time for my usual weekly tasks.
Yesterday and today are designated "paperwork days". I need to get the paperwork on my desk in some sort of order. I actually bought a set of clear plastic draws a few weeks ago and had every intention of putting each day's post and paperwork into the top draw and then sorting everything out by urgency, I put labels on the draws 'today's work', 'must do draw', 'not so urgent' and 'look at later' but somehow, I have a huge pile on my desk again, each of the draws is full and even the 'must do draw' has only received an occasional glance.
It certainly is spring now and I love it, I'm totally obsessed with our Blue Tit family, I am constantly watching them on a screen next to my computer. This new camera is so much clearer than I have ever seen before. All 8 of the eggs are now hatched and mum and dad are constantly feeding the tiny, wriggling, pink babies. I am putting out mealworms twice a day but they are costing me a fortune as I have also bought many other foods to help them along. I haven't forgotten the Cold Tit family, I can see mum and dad going into the nest box, opposite my office window but since my idiot husband cut through the camera cable I cannot see into the box!
The postal business is up and running again, clearly the fact that I had no orders over the bank holiday weekend was due to the sunshine! I can only assume that all my customers were away or doing something better than ordering bugs indoors on their computers (actually it is quite clear from my records that the majority of orders are placed while people are at work). Unfortunately, my Ginny's Jungle business is an uphill struggle. I will keep trying but I think I have to accept that I just don't have the time to put into it while I am this busy with all the animals. I clearly need to keep well stocked for the postal business so it is a balancing act and the online shop is well and truly winning at this time of the year. Perhaps later in the year I will be able to give it a better go but sadly although my initial thoughts were that birthdays are in every month of the year, it seems that people really want their animal parties when I am at my busiest with the bugs. Many years ago, when I regularly visited schools with my 'mini-beast show' I was flat out in the spring but there was little interest in the colder months. I did have several Ginny's Jungle events in April but not much coming up now. The most popular of my Ginny's Jungle options after parties is the Bug Keepers Experiences and there is no problem running them during the winter so I will no doubt put my thinking cap on and push this harder towards the end of the year.
Talking of putting my thinking cap on. I did indeed start this week (as mentioned in last week's blog) with informing my customers of the day their order would be delivered and giving an option to choose a more suitable day if needed. So far, so good, I am hoping that this is one of my better ideas. I do think it will help my customers but I can see difficulties for me. My regular customers will know that I do have people, as well as animals to care for and it is not always easy to fit in their needs and appointments with my posting regime. Everyone this week has been happy with their order date, just one person has asked to change the day and this was no problem at all. I am only sending orders outside the UK on a Monday now so this does mean that when there is a bank holiday I will have to hold the order until the following week. Most of my European orders will then arrive before the following weekend. I am pleased to say that almost everything arrives in perfect condition even if the parcel does not arrive until the week after posting.
I know we can't have everything we wish for but I do have a couple of things that I really wish for, from my customers. I wish that my customers from outside the UK would ask my opinion on whether it is a good idea to order some of my more delicate animals, especially during the colder months. I did ask Super Simon (my website guy) if it was possible to put a block on certain items so that they could only be purchased in the UK. It is something that I will go back to when he isn't so busy with all this GDPR, privacy law, coming in next week. I will also remind him that I NEED my website to be compatible with Emoji's! The poor guy, I'm always on the phone to him, he truly is super. I have already spoken to him twice, this week, I only need to say "it's me" and he knows who it is. My second wish is far more important. I wish that everyone would check the address/addresses that they have saved on their account. The vast majority of people obviously do check but I have had a few occasions recently when I have sent a parcel and then been informed that it was an old address, sometimes several years out of date. I hesitate to say this (I certainly don't want to sound rude to my customers, believe me each one of you is cherished!) but some people have been amazed as if it is magic, I'm sorry but this information can only have been taken from the information that you have entered on my website or on your account with PayPal. I have no control over this, it is very important that the delivery address matches the notification that I receive. I can only post orders to the address that is confirmed by PayPal. I have spoken to Simon about this and he says that people are shown the delivery address but some don't notice that it is different.
Anyway, must get a move on, so much to say, so little time to say it (actually you would be surprised to hear how long it takes me to write this blog each week!). I'm off now to walk Teddi and then collect my mother in-law. Don't forget to check my website on Monday/Tuesday (and probably the rest of the week) to view all my new stock.
Lastly, many of you will know that I started learning French some years ago with Duo Lingo, on my iPad and then last year when we were going to Costa Rica I switched to Spanish. I saw recently that Duo Lingo are now teaching Klingon!!! I love Star Trek and did notice in the latest series that Klingon seemed to be spoken an awful lot, with sub-titles showing. Tempting as it is, I think I will stick with the Spanish. I am really hoping to return to Costa Rica next year for my 'big' birthday, it was my favourite place ever, absolutely heaven on Earth.

This week's photo: A beautiful bug from Costa Rica.
Comments