Huge - Stick Insect Sale

I am cutting down on my large stick insect collection. Please take a look, once they are gone, they may be gone forever!

Selection of Specials View All
View All Latest Blog Posts
Published: 15/06/2018 Comments 0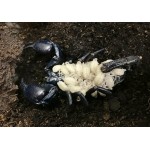 Loads to say! There seems to be plenty going on in my life at the moment, both inside the bug room and outside in my 'other life'. It's not fair that none of my family share my enthusiasm, I kno...
Latest
Bestsellers