Monday 26th September
I have had some problems with my emails over this weekend, it is now sorted but if you have sent an email and not received a reply this will be why! Please resend your email or give me a call.
Selection of Specials View All
View All Latest Blog Posts
Published: 23/09/2016 Comments 0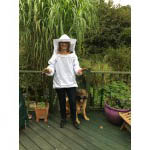 I have so much going on in my life at the moment that I just cannot write a blog. Well not one that anyone would want to read! I'm still here plodding along but there is so much sickness, death and ba...
Latest
Bestsellers