Monday 11th December
Unfortunately we are snowed in here and I therefore cannot post orders as planned today. The weather is set to change mid week so I will hopefully be posting orders on Wednesday and Thursday. You are welcome to give me a call.
Selection of Specials View All
View All Latest Blog Posts
Published: 07/12/2017 Comments 0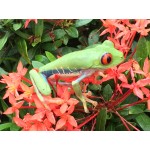 Costa Rica, heaven on earth! Where to start, our two weeks in Costa Rica were like nothing I have ever experienced before. The nature was astounding and the ethos of the country is super, they are cer...
Latest
Bestsellers