I will be off on holiday this Friday (returning Tuesday 19th). All orders received before Thursday will be sent on Thursday. All orders received after this time will be held until my return.
Thank you so much to all the people who heard my plea and have placed orders prior to my holiday, especially those that bought praying mantis :)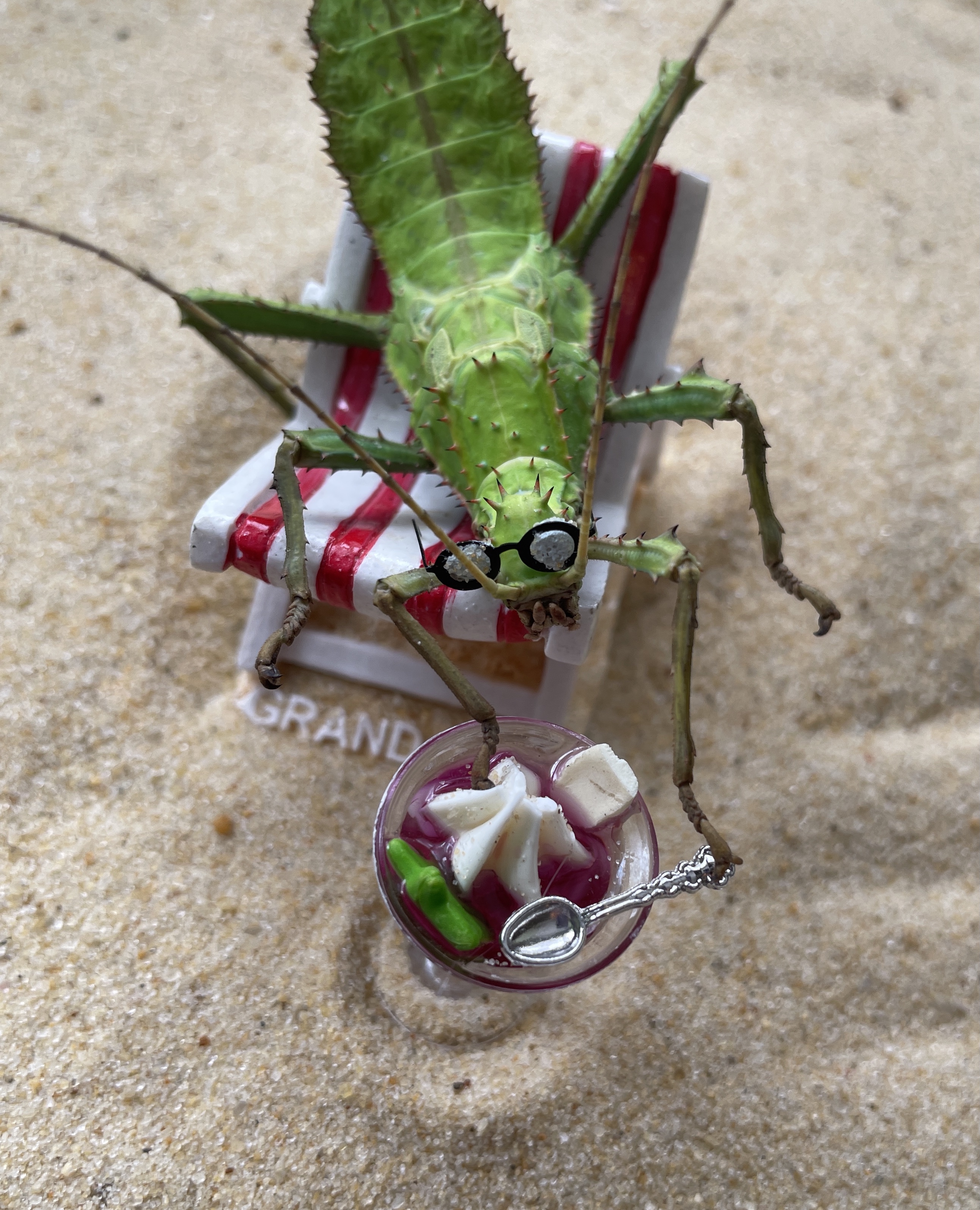 A Ginny's Jungle visit will generally last for an hour but can be tailored to fit your requirements. I have many different creatures to bring along, so if you have a favourite please ask, I could well have one.
A few of the animals are only to be looked at but most are quite happy to be held. My visits are essentially a fun and hands on experience rather than an educational session. Although I will obviously be talking about the animal that we are handling and answering questions as we go along.
Please feel free to contact me with any enquiries regarding a visit from my little animals.
Flackwell Heath, High Wycombe, Buckinghamshire HP10 9LH
Telephone: 07971 838724 / 01628 522632
Visits to Guides, Scouts, Brownies, Rainbows, Cubs and Beavers
Selection of Specials