I will be off on holiday this Friday (returning Tuesday 19th). All orders received before Thursday will be sent on Thursday. All orders received after this time will be held until my return.
Thank you so much to all the people who heard my plea and have placed orders prior to my holiday, especially those that bought praying mantis :)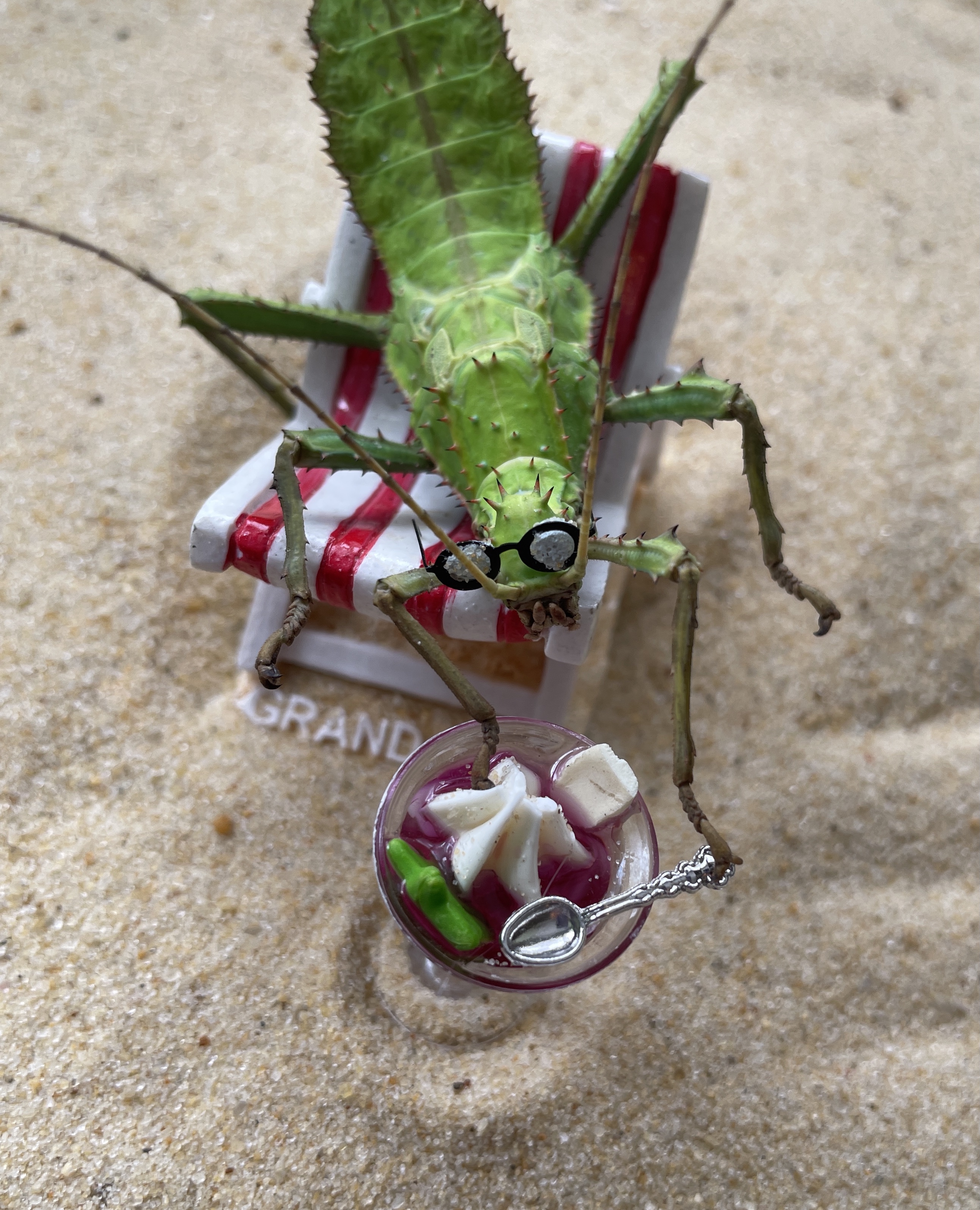 UV Black Light Torch
I bought myself one of these torches at a bug exhibition and have had endless fun with it! Brilliant for viewing the large black scorpions such as Pandinus and Heterometrus species in all their glory. A great little gadget to show adults and children the wonders of scorpions. I'm told there are other uses for UV light, showing up security markings on valuable objects and checking for counterfeit bank notes etc!
The torch is pocket sized and light weight (8cm long).
(3 AAA batteries required - Batteries not included)
UV Black Light Torch (batteries not included)
Product Code: 366
Availability: 2
Selection of Specials