I will be off on holiday this Friday (returning Tuesday 19th). All orders received before Thursday will be sent on Thursday. All orders received after this time will be held until my return.
Thank you so much to all the people who heard my plea and have placed orders prior to my holiday, especially those that bought praying mantis :)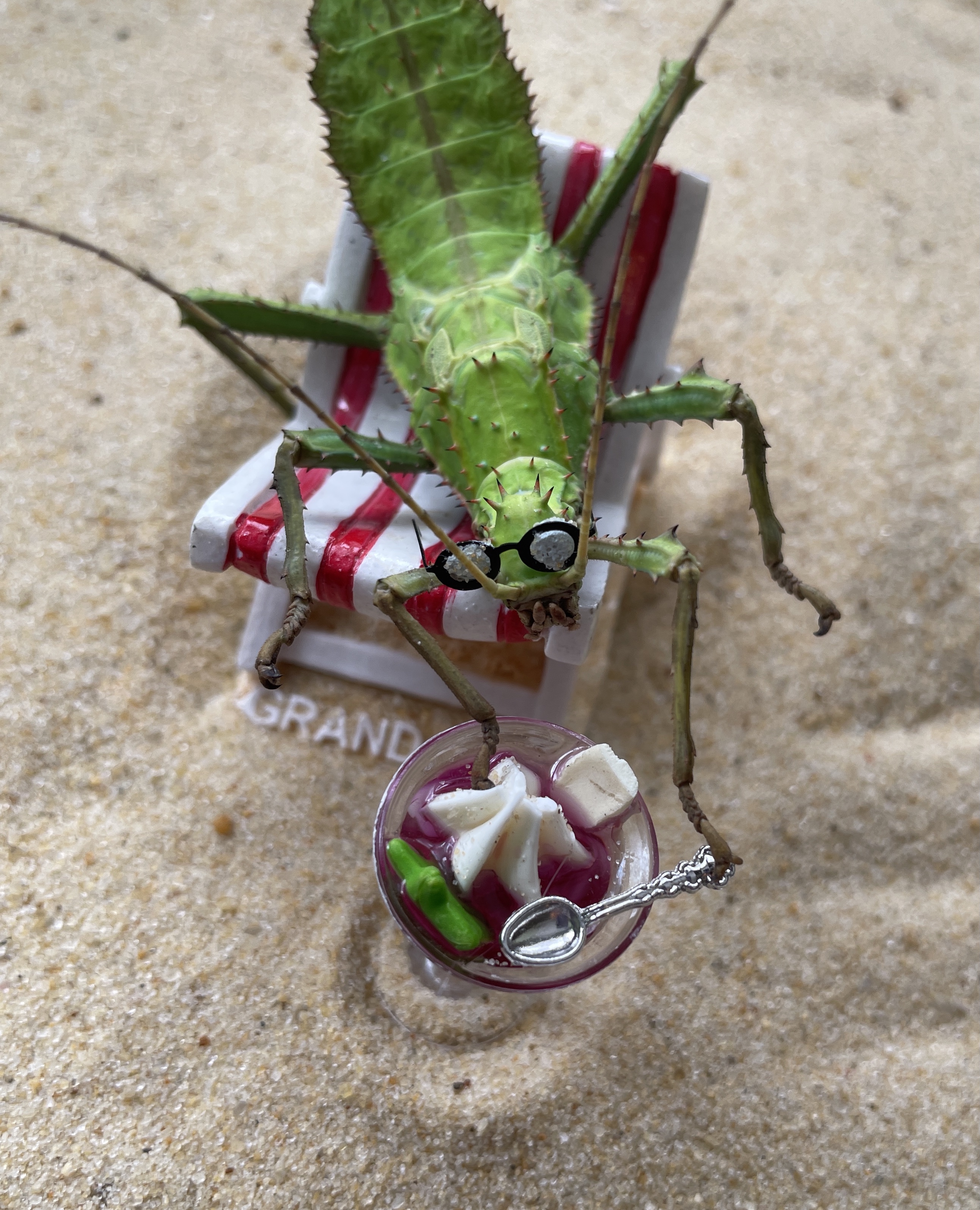 Common Name: Seville Giant Miniskirt Isopod
Scientific Name : Porcellio sevilla

Size : Medium/large x 10
Status: Captive bred

Food : Leaf litter, rotten wood, fruit & veg (scavengers - will eat organic waste)
These woodlice have a regular slate grey coloured body with a wraparound white 'skirt', very attractive and active. They do well in warm humid tanks, vivariums and enclosures and can multiply quite rapidly to become super cleaners in your bio-active set-up. Adult size approx. 1cm.
How I keep mine
I keep my Isopods in a plastic box with peat/coir on the base and a layer of leaf litter, plus rotten wood on top. I add the occasional small piece of fruit & veg. The box should be kept moist. They are housed in my warm bug room but I do not use a heat mat for them.
Seville Giant Miniskirt Isopod (Porcellio sevilla) x 10 (medium/large)
Product Code: 1009
Availability: 3
Selection of Specials