I will be off on holiday this Friday (returning Tuesday 19th). All orders received before Thursday will be sent on Thursday. All orders received after this time will be held until my return.
Thank you so much to all the people who heard my plea and have placed orders prior to my holiday, especially those that bought praying mantis :)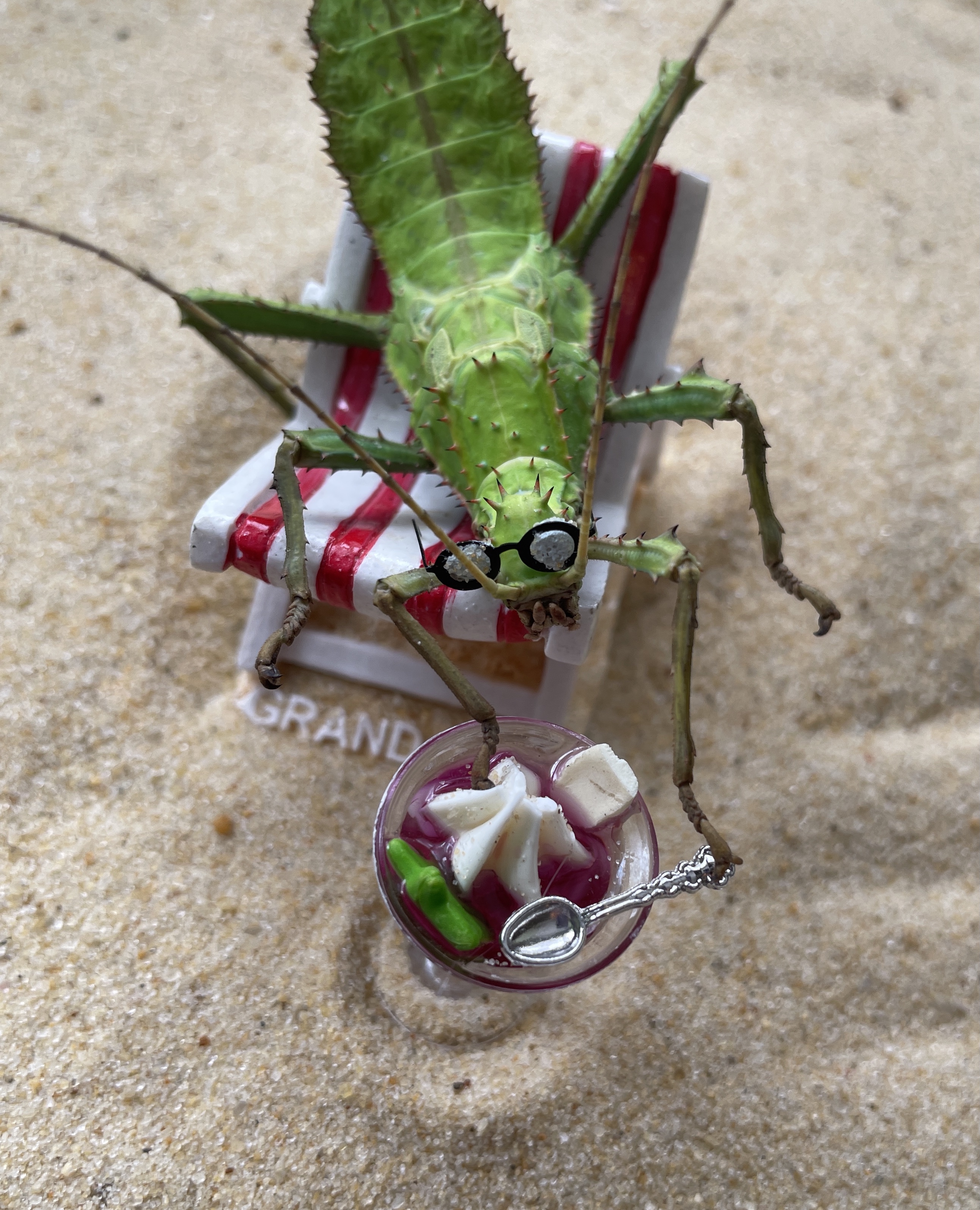 Latin Name: Lasiodora difficilis
Common Name: Paulo Fiery Red Rump
Status: Captive Bred
Country of origin - Brazil
Habitat: Ground dwelling
Suitability: Generally quite calm, but very large
My Opinion:
These spiders grow big, they are very furry and pretty. They start off as tiny spiderlings and over several years reach their very large adult size. They tend to sit out in the open where they can be seen and are always eager to feed. Not for handling but they don't seem overly aggressive, just a little jumpy. A nice show spider for exhibitions.
----------------------------------------------------------------------------------------
It is difficult to give a size for the spiders as stock is constantly changing. Generally, the small size is a spiderling up to 1.5cm body length (small will be SMALL), juvenile is a grown on spiderling with a body length of about 1.5cm, medium 2cm to 4cm and a large is 4cm to fully adult (but a lot depends on the species!)
If you would like me to measure the body length of any medium or large spider, please send me an email. I cannot measure the body length of small and juvenile size spiders as they are constantly changing.
All spiders are unsexed unless stated.
Lasiodora difficilis - Paulo Fiery Red Rump Tarantula
Product Code: 62
Availability: 3
Selection of Specials