I will be off on holiday this Friday (returning Tuesday 19th). All orders received before Thursday will be sent on Thursday. All orders received after this time will be held until my return.
Thank you so much to all the people who heard my plea and have placed orders prior to my holiday, especially those that bought praying mantis :)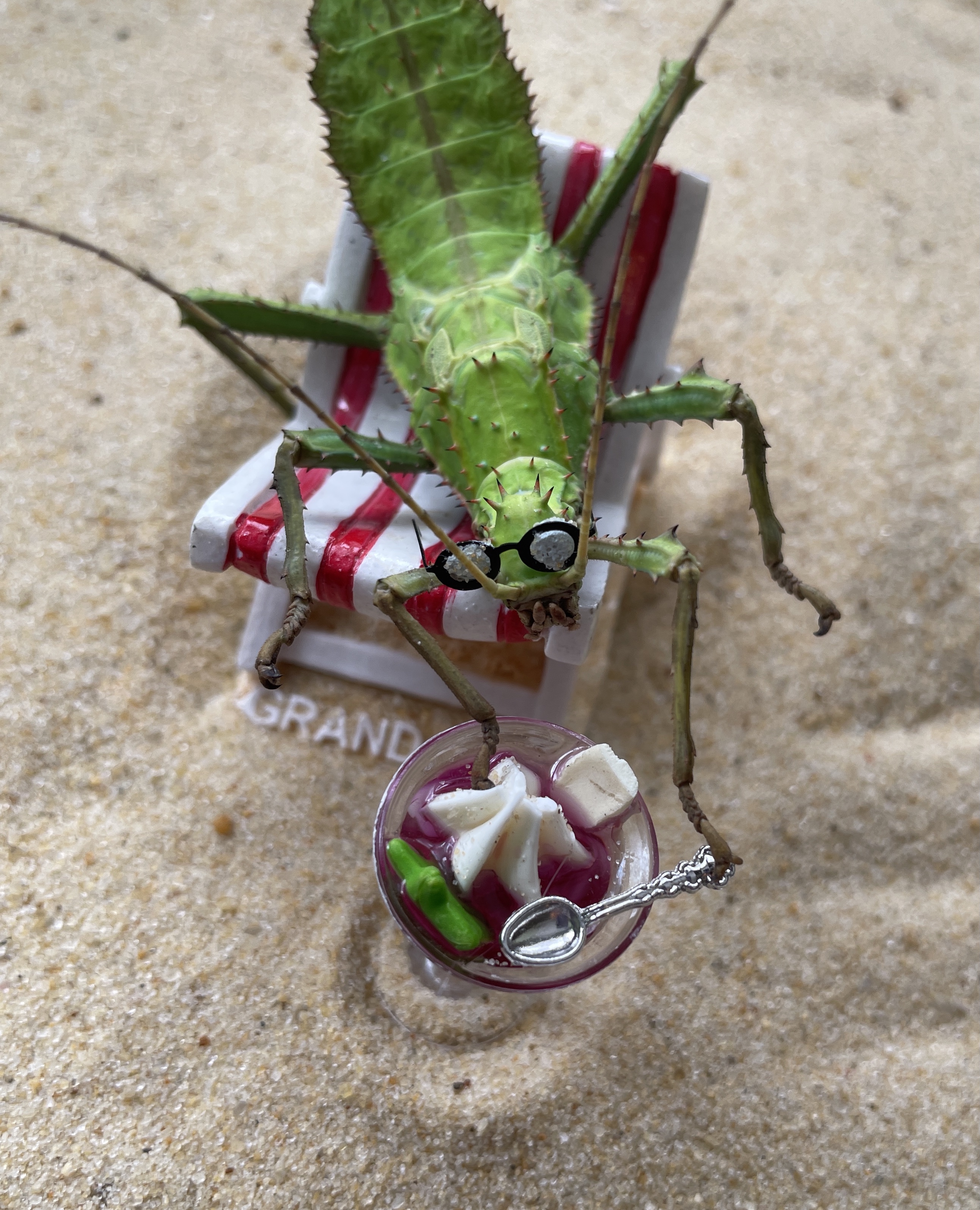 A popular and as far as I am aware unique experience. This event is suitable for up to four people (no more due to lack of space in my bug room). It may be as a treat for a super enthusiastic young bug keeper or perhaps a birthday visit. Please feel free to give me a call and discuss your requirements.
This experience is for a one hour visit to my bug room to see all the animals, learn how I keep them, feed and handle some, plus ask as many questions as you like. When you come to me there is no set format, we can simply look at whatever you are most interested in and go from there!
Flackwell Heath, High Wycombe, Buckinghamshire HP10 9LH
Telephone: 07971 838724 / 01628 522632
Selection of Specials